Want to boost your child's mental health into adulthood?
Delay the smartphone.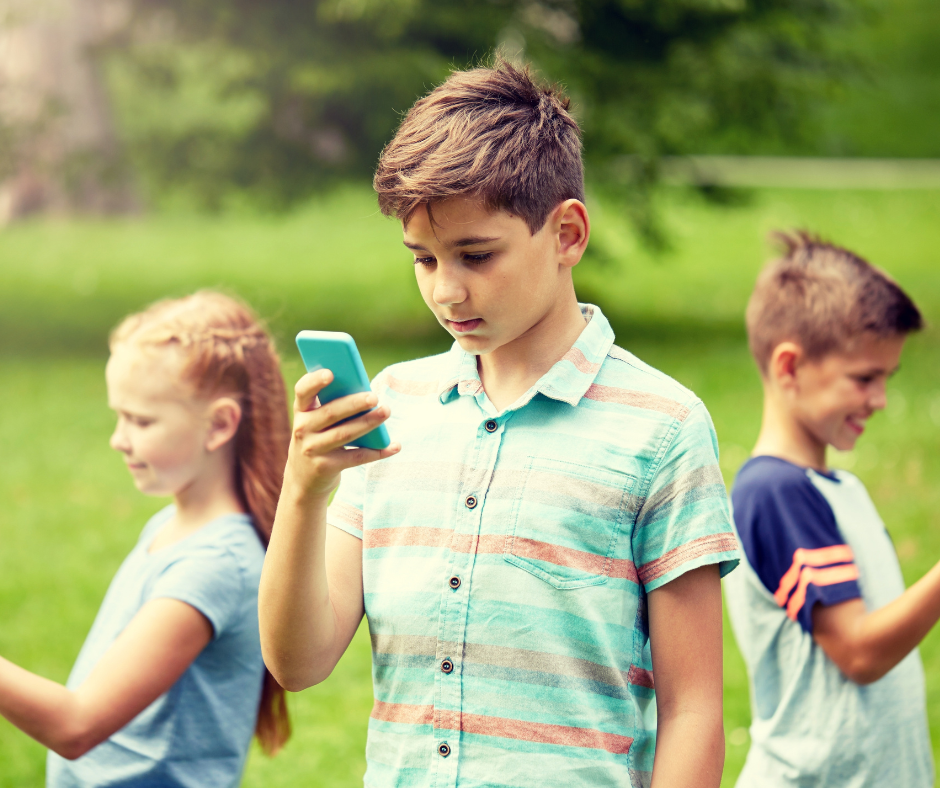 A recent study (January-April 2023) revealed that mental wellbeing in young adulthood (ages 18-24) improves with older age of first smartphone.
 The Global Mind Project surveyed close to 28,000 18–24-year-olds (62% females, 36% males) from 41 countries.
The findings show that the younger a child was when they received their first smartphone, the more likely they were to have mental health struggles into early adulthood.
The study even confirmed that this pattern of a better mental wellbeing due to receiving a smartphone at an older age, persisted among those who had not experienced any childhood trauma or adversity.
18–24-year-olds who acquired their first smartphone (or tablet) at each older age had, on average, better mental wellbeing, and correspondingly fewer problems with suicidal thoughts, feelings of aggression towards others and sense of detachment from reality.
But this isn't just about problems—delaying the smartphone brings huge benefits!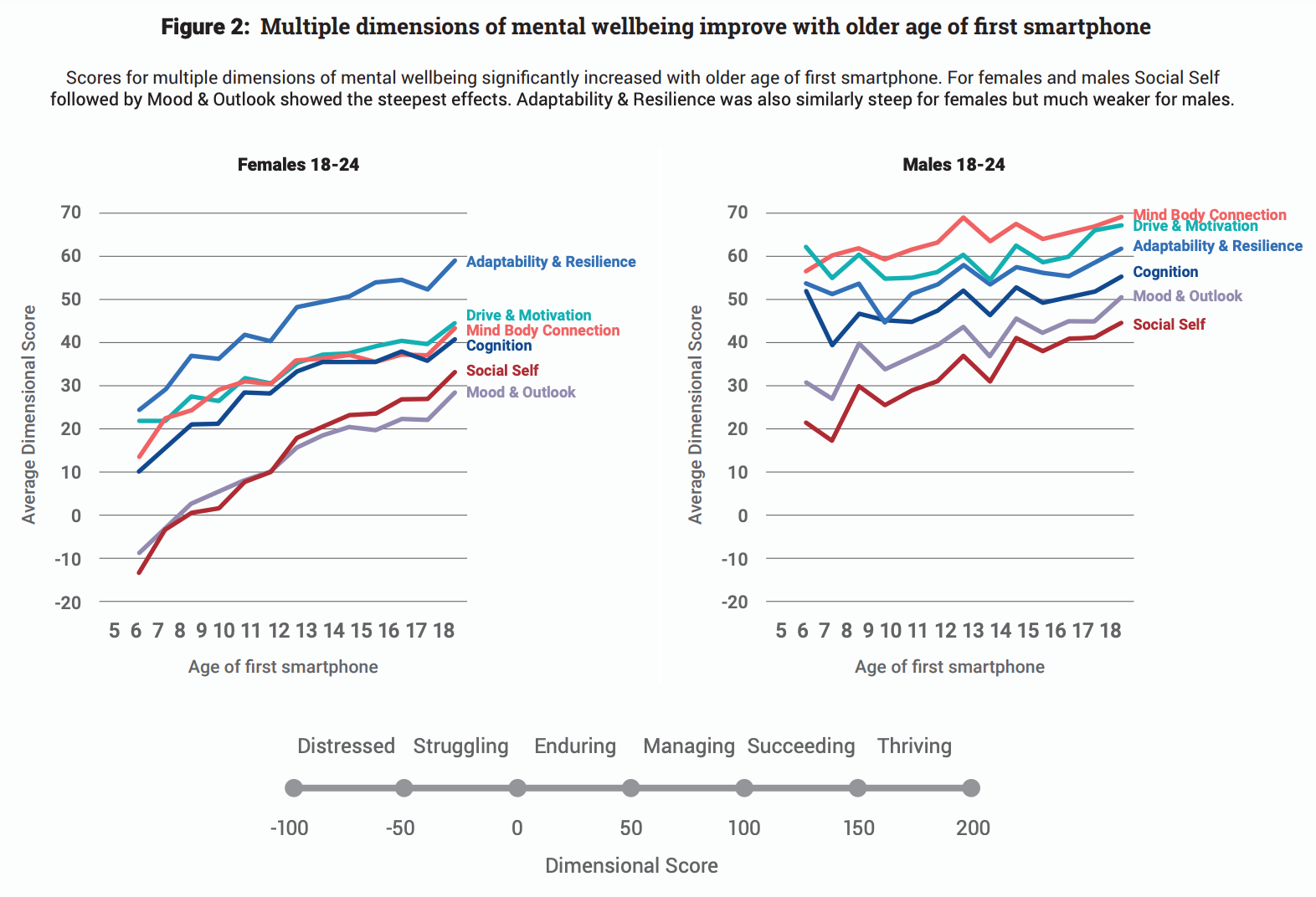 A person's Social Self Dimension (how they see themselves and others), improves significantly the older a person is when they get their first smartphone. Including:
Mood & Outlook
Social Self
Adaptability & Resilience
Drive & Motivation
Cognition
Mind-Body Connection
These were all better when youth were older to start using a smartphone or tablet!
If smartphones are the major factor contributing to these trends, why and how would they be doing so?
Smartphones hinder development of social skills and social bonds.
This study confirms what we've been saying for years. The constant presence of a mini-computer interferes with a child or teen's ability to be present, to find their inner self, and to interact face-to-face not only with peers and loved ones, but with difficult situations.
How to Delay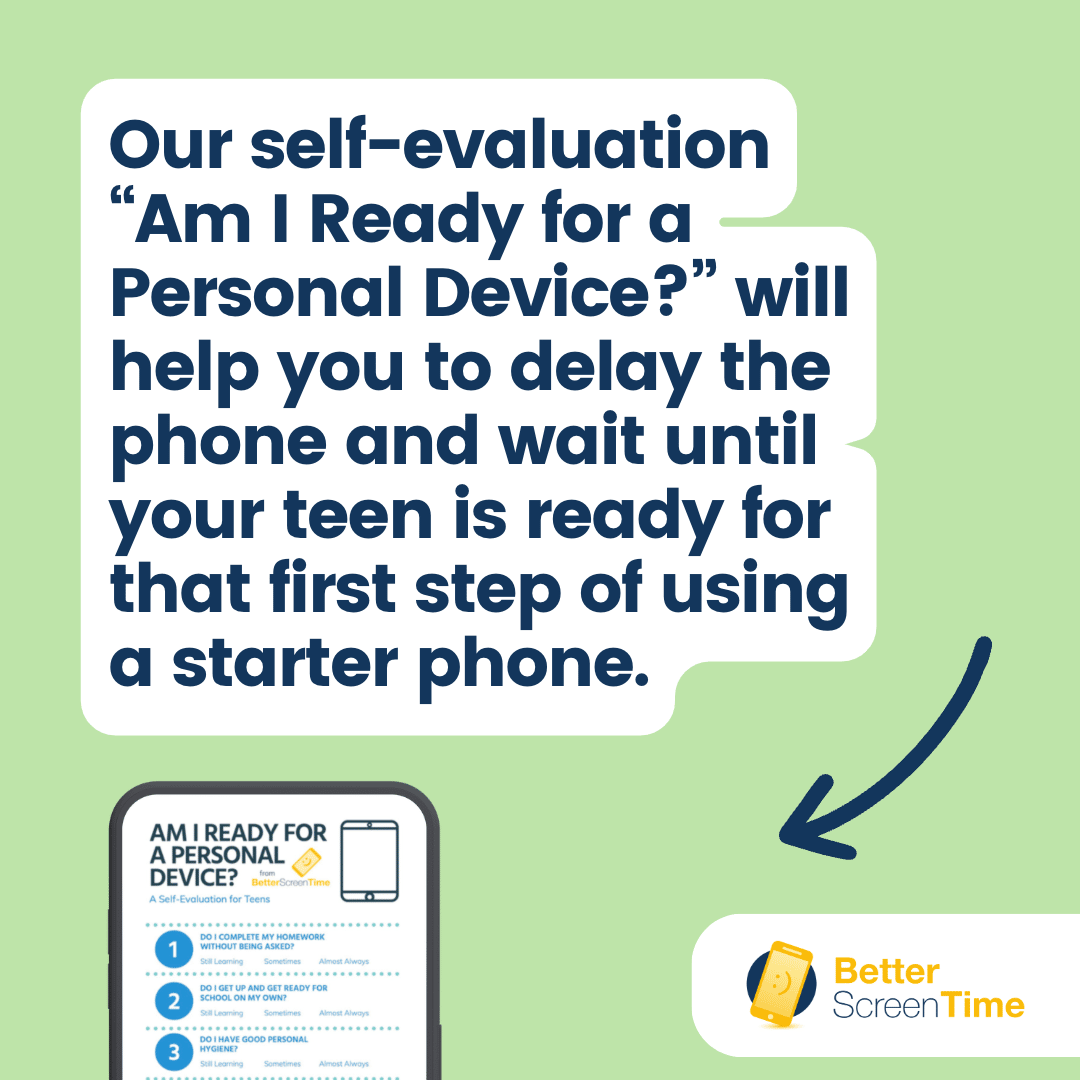 Our Smartphone Stairsteps will help you take a slow-tech approach.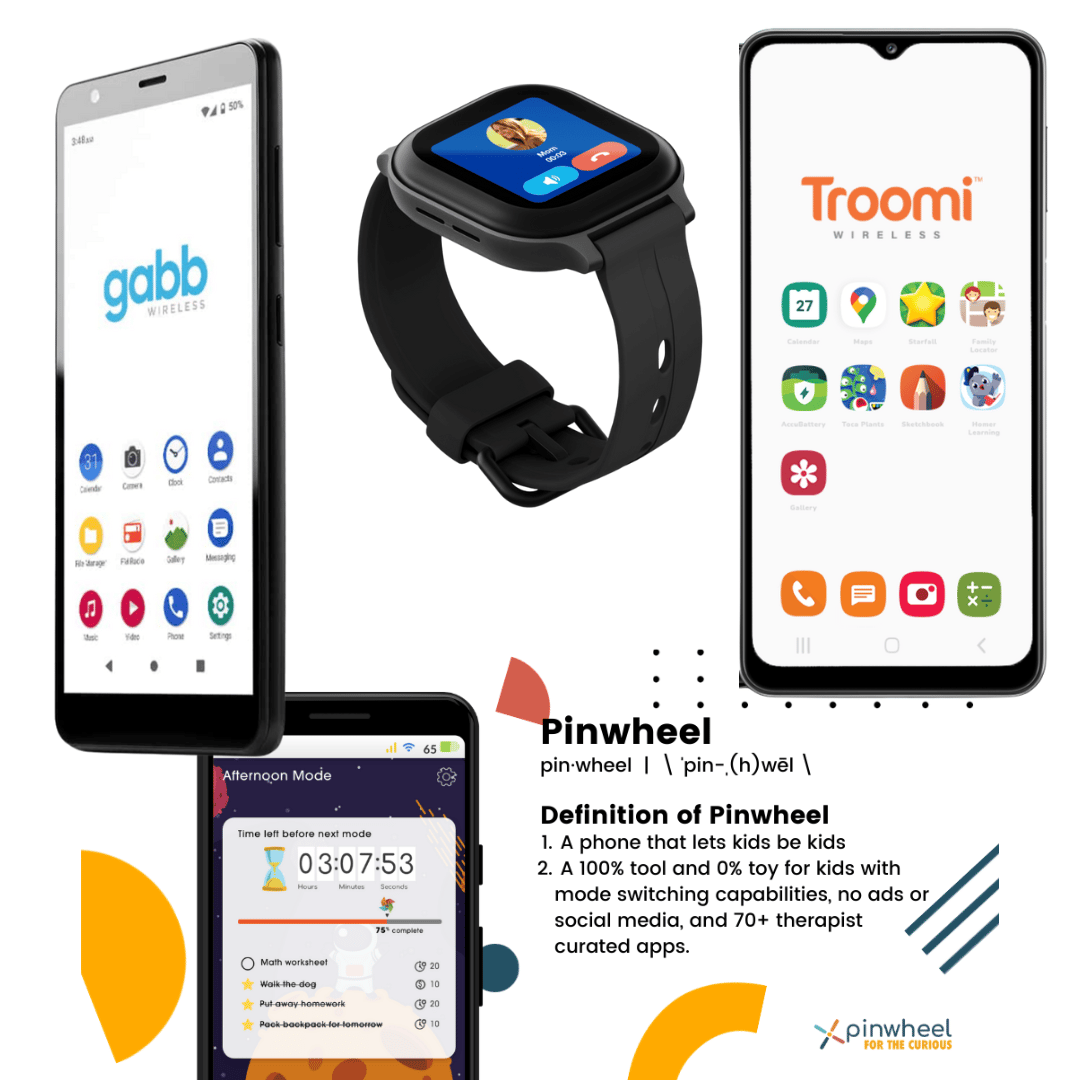 We've used and recommend these starter devices*:
Use the code 'BST' for a great discount on any one of these devices! *We are affiliates for each of these products, which means we get a small kickback when you purchase through our link at no cost to you. Thank you!
Prepare Yourself, Your Kids, and Your Teens
If you have younger children (ages 5-13) start with our course Creating a Tech-Healthy Family. If you have pre-teens and/or teens, our course Untangling Teens & Tech is perfect for you!
Let's give our kids the gift of mental health, not only now,
but for their future!