After years of storing our TV in the closet, living in a small home, and losing most of our belongings in an extensive house fire, we have a solid idea of which toys and activities are worth keeping around!
We hope this list inspires you to create a home where your kids and teens develop creativity, imagination, and life skills without letting screens take over.
*As an Amazon affiliate, I earn from qualifying purchases.
Human Anatomy Floor Puzzle
Giant floor puzzle. Family favorite.
Solar System Floor Puzzle
Love the imagery. It's been used over and over again.
Slice and Bake Cookie Set
Pretend kitchen play at its best!
Scoop and Serve Ice Cream Counter
Our kids always loved pretend ice cream.
Hi Ho! Cherry-O Board Game
Tried and true.
Play Calculator Cash Register
Kids loved using this with their pretend restaurant or store.
Mr. Potato Head
A classic.
Duplo Legos
So great for little hands (and honestly our older kids still love the Duplos).
Lite-Brite
Simple, basic, and repeatable!
Band-in-a-Box
Musical instruments might be noisy, but they beat a screen any day.
Little Adventures Dress Ups
We've loved these dress-ups for years!
Super Hero Cape
Dress-ups for boys, too!
Grimm's Creative Building Blocks
We've loved these quality blocks.
PlasmaCar
Perfect for flat surfaces (unfinished basements, sidewalks, empty parking lots, etc). Fun for all ages!
Kwik Stix
Easy, washable paint sticks for art projects.
Doctor Kit
This kit has so many fun parts. The kids kept busy pretending with this on many afternoons.
Preschool—Quiet Time (or when you need a break!)
Tangoes Jr. Tangram with Portable Carry-Case
Great for quiet time or on the go.
MindWare Imagination Magnets
Use the magnets and cards to make shapes. Well-worn!
Portable CD Player
Small and easy to use for little hands. Yes, we still use a CD player sometimes. NO internet, no worries.
Disney Books/CD
Disney has a TON of books with CD on Amazon at an affordable price. We have a big collection. Keeps kids happy in their room for awhile.
Usborne Sticker Dolly Dressing Princesses
I think we have owned every Usborne sticker book made. This is one favorite! (They have some great boy books too.)
Wireless Bluetooth Karaoke Microphone
Our kids have had so much fun over the years singing alone and together.
Motorola Walkie-Talkies
Yes, we purchased the pack of 3 and they all get used (inside and outside)!
Air Fort
Just add a box fan and you've got hours of fun!
Mega Fossil and Gemstone Dig Kits
Our kids LOVE these digging sets. We've done multiple different themes and never been disappointed!
Marble Run Super Set
So many possibilities that have kept our kids entertained!
Tegu Magnetic Wooden Block Set
These magnetic wood tiles are seriously so cool.
ROBOTIME 3D Puzzle Music Box Wooden Craft Kit
We love all the new wooden gears sets! Perfect for growing brains and busy hands.
Fiskars Crafts PowerCut Softgrip Shears
No, I'm not kidding. These are excellent for cutting up cardboard! Forts or pet houses, anyone?
Snap Circuits Classic
The best toys are the ones with multiple uses and keeps kids engaged. This has been a favorite for years!
Magna-Tiles
Kids love to build new designs and sometimes we put it on a clear container and make a light box with Christmas lights. So fun.
PLAYMOBIL Take Along Modern Doll House
Portable house with fun set of dolls and accessories. Playmobil is a Davis family favorite. They have lots of sets to choose from and great for imaginative play!
Legos
Might seem like a given, but it never hurts to throw it out there. Legos are the gift that keeps on giving.
Gravitrax Marble Run & STEM Toy
Our son got this last year for Christmas and has spent a lot of time with it!
Turing Tumble
Learn how a computer works without a screen! Tyler and our son spend a lot of time together with this one. Check out our review!
The Complete Cookbook for Young Chefs
Our kids have made some tasty meals and treats using this book.
The Complete Baking Book for Young Chefs
The baking version!
Gardening or whittling gloves
Our kids help do a lot of weeding and yard work!
Handy Scoopers
Trust me on this one. Our kid have used these for everything from small snowballs to catching bugs. Perfect outdoor tool!
Roller Blades
We had unfinished basement for years. The kids kept busy for hours on these things!
Wigs
Putting on a play is more fun with a silly wig!
Child's Black Magic Cape
We've had a lot of magic shows over the years.
Razor A2 Kick Scooter
We have 3 or 4 of these. Fun for touring the neighborhood with siblings or friends.
KID K'NEX
Kids have made a lot of cool creations with K'nex.
Sansa Clip
Internet-free music. Kids will clip these on and listen with headphones while doing chores.
We've tried many of the Kiwi Crates and our kids love them all! It's so fun to receive a new project each month and they often offer great discounts on their homepage for your first trial!
Water bottle stickers
Our teens love their water bottle stickers. This brand has a lot of great ones we love.
Hydroflask Water Bottle
Water bottles that keep water cold. Both of our teens love theirs.
Hand-Lettering: An Interactive Guide to the Art of Drawing Letters
Our oldest has really nurtured a love for hand-lettering. We've purchased several books over the years and this is one of her favorites.
Tombow Pen Dual Brush Markers
Favorite hand-lettering markers.
Franklin Sports Table Tennis to-Go
Fun when friends come over. Just use the kitchen table!
Yamaha Guitar
Have a budding musician? Having a guitar or ukelele on hand is great creative outlet!
Ukulele
Have a budding musician? Having a guitar or ukulele on hand is great creative outlet!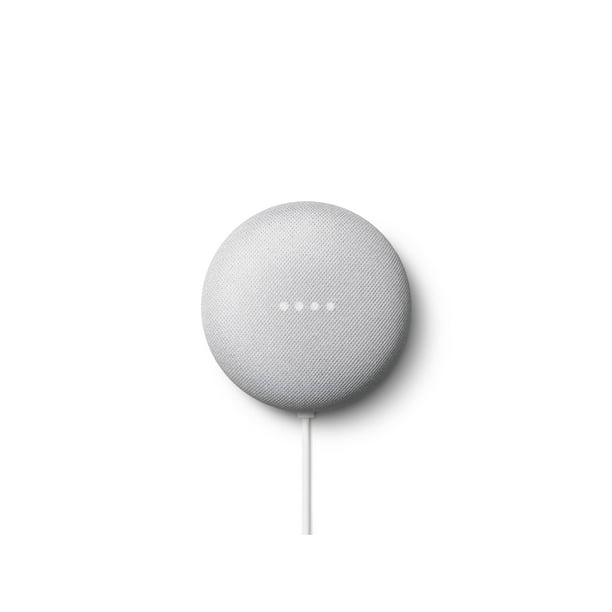 Google Mini
Great screen-free music option for the bedroom. You can adjust privacy settings. We think the sound quality is better than the Amazon Echo Dot!
Hat
Dakine is a business in our home town. We support them and love their outdoor products.
Beanie
Our teen has this one. Stylish and warm.
Fujifilm Instax Mini Instant Camera
Fun for teens to take pics and decorate their bedroom wall or mirror.
Dodge Balls
Teens still love a good game of dodgeball!
Hoverboard
Someone in our house might be getting one of these this year. 😉
Coupons for time with you
Get creative and draw up some coupons your loved ones can cash in. You can find these ones we love here: A Year of Dates
Gift cards for clothes
Sometimes enabling the shopping is better than doing it.
Makeup for girls
Our teens love Colourpop. Lots of fun colors.
Quadcopter
Tyler has never outgrown his love for flying things. Awesome alternative to video games!
Football
It might seem super obvious—but everyone can get in on a game of passing the Nerf football.
Wreck This Journal
So fun to do the unexpected. A family favorite.
One Line a Day Journal
Our teen has been doing this for almost a year. One line is doable!
Jewelry Making Materials
Teen girls love making jewelry.
Sno-storm Sled
Our kids like this snow sled best!
Kid-Safe Indoor Magnetic Dart Board
This one came recommended by our sister with teen boys!
Digital Book Marker
We've been using these on repeat for at least a decade! Great for keeping track of reading time.
Book Light
Our kids got a reading light when they turned 3. Reading in bed soon became a favorite activity!
Rechargable LED Book Light
If you don't want to deal with batteries, this is a good way to go. I will say I prefer the original only becuause the light seems to stay in place better. But we do go through a lot of batteries, so we like to keep a few of these on hand.
Little Bear Book Set
Perfect for early readers!
Elephant & Piggie: The Complete Collection
Funny adventures.
Frog and Toad: A Complete Reading Collection
Classic from our childhood.
Roald Dahl Collection
Laughs.
The Little House (9 Volumes Set)
Heartwarming goodness.
The Mysterious Benedict Society
Intriguing.
Bunnicula in a Box
Entertaining mysteries.
Beverly Cleary Collection
Silly and fun.
The Chronicles of Narnia Box Set
Classics packed with wisdom.
Harry Potter Paperback Box Set
Need we say anything? A favorite.
Fablehaven Complete Set
Magical.
Wood Toy Secret Decoder Disk – Spy Gadget
A favorite Etsy find, this decoder has kept our kids occupied in many 'quiet' places over the years!
UGEARS U-Fidgets
Perfect small projects that Santa might put in a stocking!
Pop Snap Bead Jewelry Set
Our youngest asked for this again after our house fire.
Cat's Cradle Book Kit
Favorite for camping or in the car.
Burt's Bees Lip Balm
On repeat for all the kids this time of year.
Crayola Twistables Crayons
One of our favorite art inventions.
Blank Comic Book
The kids love writing silly stories.
Sleeping Queens 10th Anniversary Tin Card Game
A game we play on repeat.